Premium Workspace
Great Eagle understands that the business ecology develops rapidly, and business takes place within and beyond traditional office settings. The Group offers premium workspace befitting new working styles and innovative ventures.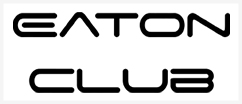 With a vision of gathering a cohesive community of enthusiastic individuals, the Group pioneered the launch of "Eaton Club".
Offering incubation spaces and support for innovation and idea exchange, Eaton Club is the new FinTech hub and work platform for thought leaders. Standing in the busiest areas of Hong Kong, Eaton Club offers its Club members an exclusive and refined work environment, including co-working space, dedicated desks, private office suite options, together with appealing F&B offerings and unique event programming.
Eaton Club also delivers serviced office solutions and specialized support as its Club members seek to establish presence of their business. The professional service team will help address the unique challenges of scaling up a company and cultivated space where the members' growing enterprise can truly make a difference. Eaton Club customizes its services, from office layout, branding to IT requirements.